Latest News
---
World's Largest One-Day Charity Car Show - Annual Cruisin' for a Cure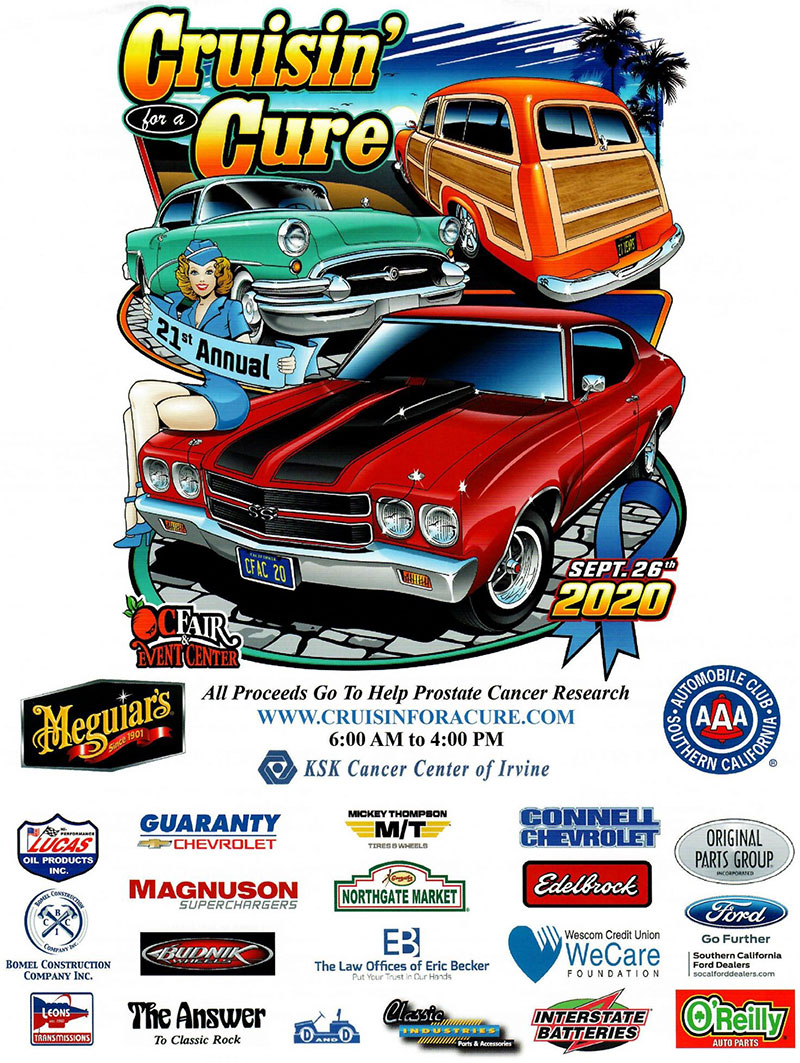 Join the Cancer Center of Irvine team at the Annual Cruisin' For A Cure
KSK Cancer Center of Irvine is proud to have participated in the 20th annual Cruisin' for a Cure Prostate Cancer Screening event. This event is dedicated to Prostate Cancer Screening combined with a display of spectacular vintage and modern cars. There were over 3500 vehicles on display and over 200 vendors and exhibitors, making this the largest single-day charity car show. It was a spectacular turnout!!
During the 2019 cruise, there were over 850 PSA lab draws and over 300 digital rectal exams!! Our physicians contacted over 100 attendees with elevated PSA and/or suspicious DRE. This event is truly LIFESAVING!!
We are very lucky to have the opportunity to work with Cruisin' for a Cure which was established in 2000 by Debra Baker. Through her efforts; over 10,000 men have been tested and thousands have been diagnosed through Digital Rectal Exams and/or PSA lab draw at this remarkable event. For more information, please visit Crusin' for a Cure at www.cruisinforacure.com.
Unfortunately, due to COVID-19, the cruise that was planned for 2020 had to be canceled. However, please join us again next year for this fun filled lifesaving event on Saturday, September 25, 2021!!