Our Team
---
Kenneth M. Tokita, M.D.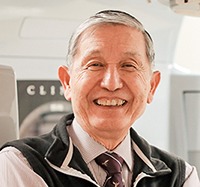 Kenneth M. Tokita, M.D. is a graduate of the University of Washington School Of Medicine. He interned at the University of Southern California and underwent residencies at both the Mayo Clinic and the University of Washington. After proudly serving as a US Army physician, Dr. Tokita eventually settled his practice in Southern California. With over 35 years' experience, Dr. Tokita is one of the nation's foremost experts in radiation therapy. He has developed many treatment techniques, such as leading the original spacer material studies that helped develop SpaceOAR. His studies ultimately led to the FDA approval of SpaceOAR. Dr. Tokita has also developed many other treatment techniques that are used today and continues to develop advanced techniques that place him on the leading edge in radiation oncology.
Dr. Tokita's ground-breaking accomplishments, years of expertise and patient care has led to a dream of the most ideal comprehensive medical centers in Southern California. Dr. Tokita was the Founding Director at Torrance Memorial Hospital, St. John's Hospital and currently at KSK Medical.
KSK Medical is a true image of Dr. Tokita's passion, top-notch patient care and "patient first and foremost" philosophy. His passion is so great that it has transpired to his medical care team to share the same philosophy.
Our only interest is providing the finest individualized care that each patient deserves.
Andrew Zhang, M.D.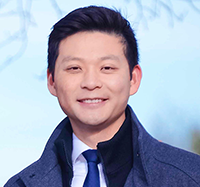 Andrew Zhang, M.D. earned his undergraduate degree from Harvard and his medical degree from Case Western Reserve University School of Medicine. He served as chief resident in the department of radiation oncology at Rutgers Robert Wood Johnson University Hospital. After his residency Dr. Zhang received an academic appointment as assistant professor at Yale. Dr. Zhang is board certified in radiation oncology by the American Board of Radiology and is fluent in Mandarin.
His areas of clinical expertise include Image Guided Radiation Therapy (IGRT), high dose rate (HDR) brachytherapy, and radiosurgery with the goal of offering individually tailored cancer care to maximize cancer control rates, reduce side effects of treatment, and improve the quality of life for patients. During his free time, Dr. Zhang enjoys basketball and golf, playing saxophone, and traveling with his family.
John Ravera, M.D.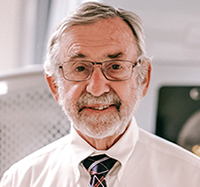 John Ravera, M.D is board certified urologist by the American Board of Urology and a graduate of Saint Louis University School of Medicine. He interned at Santa Barbara Cottage Hospital and underwent residencies at Peter Brent Brigham Hospital. Dr. Ravera served in the United States Air Force from 1966-1968 as a general medical officer assigned to orthopedics. Dr. Ravera served as a clinical fellow in the surgery department at Harvard Medical School Boston. He was also an assistant professor in the department of surgery at University of California Irvine in Irvine, California and was the chief of urology services at the Veterans Hospital in Long Beach, California. Dr. Ravera has over 45 years of experience treating patients for a variety of conditions and is a well-respected urologist who specializes in prostate cancer.
Dr. Ravera is a member of Orange County Urological Society, Western Section American Urological Association, American Urology Association, and Fellow American College of surgeons.
Dr. Ravera is well regarded in Orange County, and has earned numerous accolades for his quality and patient-centered care. Dr. Ravera is a conscientious provider, humane and respectful, and overall a compassionate professional who is dedicated to excellence.
Jennifer Hill, MSN, FNP-C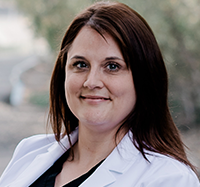 Jen is a board-certified nurse practitioner. She received her Master of Science in Nursing with a specialization in Family Nurse Practitioner from National University in Costa Mesa. She received her Bachelor of Science in Nursing from Indiana University of PA in her home state of Pennsylvania.
Prior to her role as a nurse practitioner, Jen has worked here as a registered nurse in both the Cancer Center and the Procedure Center. Her favorite part of caring for our patients is getting to know them on a personal level and helping to alleviate the anxieties and fears of the cancer treatment process.
Radiation Therapist
Our radiation therapists are among the most qualified in the country. They have all obtained their Bachelor of Science in Health Science with an option in Radiation Therapy and are accredited through the national licensing board (ARRT) as well as the state of California. They maintain their licenses by participating in many continuing education units each year.
What does a radiation therapist do?
A radiation therapist is part of the care team that treats patients with cancer and other diseases through the use of radiation treatments. They work closely with the Radiation Oncologist, Medical Physicist and Dosimetrist to complete the treatment team. The radiation therapist is responsible for the treatment simulation and daily radiation treatment delivery as well as assessing each patient for potential side effects.
Scope of practice
Carrying out the treatment prescribed by radiation oncologists
Administering radiation treatments to patients with cancer and other diseases
Determining the exact location of the area needing treatment
Using the radiation machine to treat the patient
Monitoring patients for unusual reactions
Maintaining machines to ensure safety
Medical Physicist
Our Medical Physicist received a Master of Science in Medical Physics from UCSD. He is board certified by the ABR (American Board of Radiology) and is an essential part of the radiation team.
What does a medical physicist do?
Medical physicists work in health care and apply their knowledge of physics to the development and use of medical radiation treatments, devices, and technologies. They make sure the equipment is operating correctly and are often involved directly with a patient's treatment as well as performing as the departments radiation safety officer.
Scope of practice
Plan radiation treatments for cancer patients
Study how radiation effects the body
Ensure equipment is safe, effective, and working properly
Develop new safety procedures
Research new treatment options for cancer, heart disease, or mental illness
Teach and train future medical physicists, residents, and medical students
Medical Dosimetrist
Our Medical Dosimetrists have a Bachelor in Health Science with an option in Radiation Therapy as well as an advanced license in medical dosimetry. They are board certified in both areas and participate in continuing education annually.
What does a medical dosimetrist do?
When a radiation oncologist prescribes radiation to a tumor, a medical dosimetrist creates a plan to deliver the prescribed radiation dose. The medical dosimetrist uses a computer with three-dimensional planning software to contour normal organs on a simulation CT scan. Image fusion of a diagnostic CT, PET/CT or MRI may also be used to help assist the radiation oncologist in determining where the tumor is located. The medical dosimetrist then creates a 3D-conformal or intensity modulated radiation therapy plan and determines an arrangement of beams to deliver the radiation to the tumor, while minimizing damage to normal organs.
Scope of practice
Develop a treatment plan
Supervise radiation therapists
Provide technical support
Perform quality assurance
Contribute to education